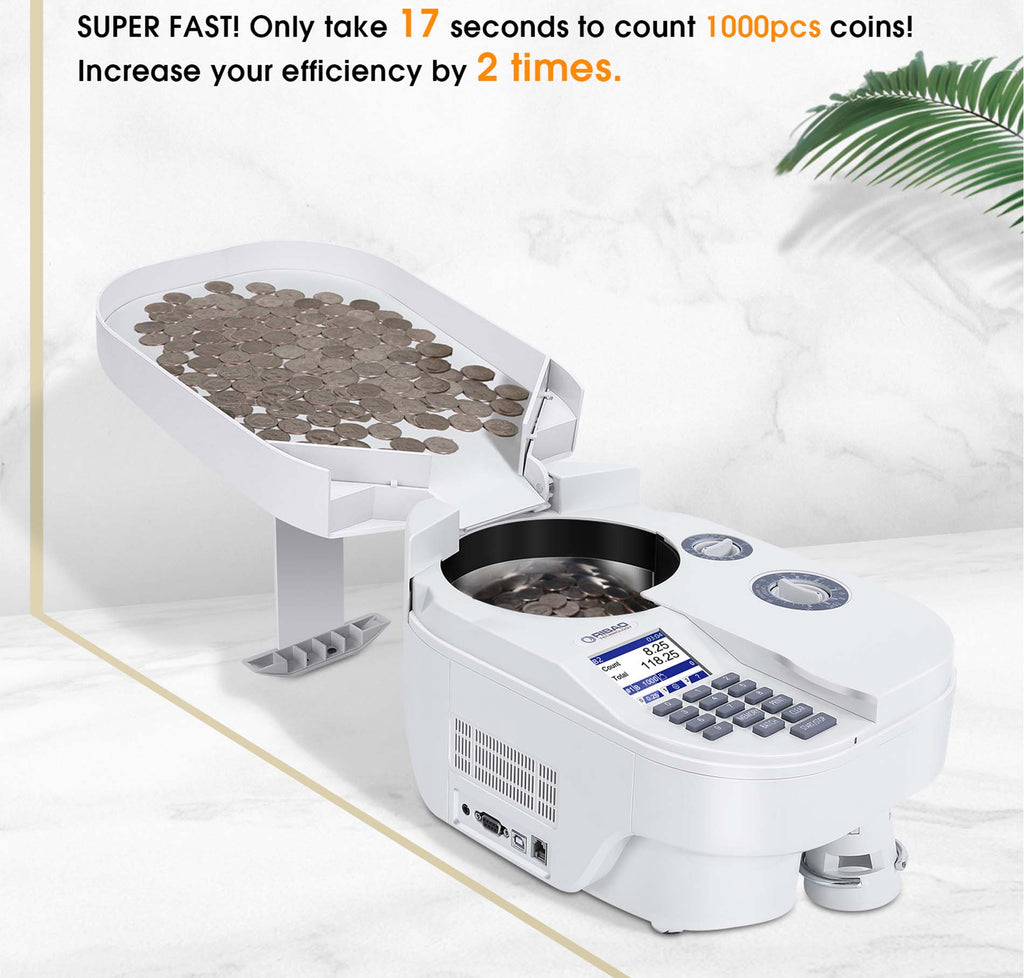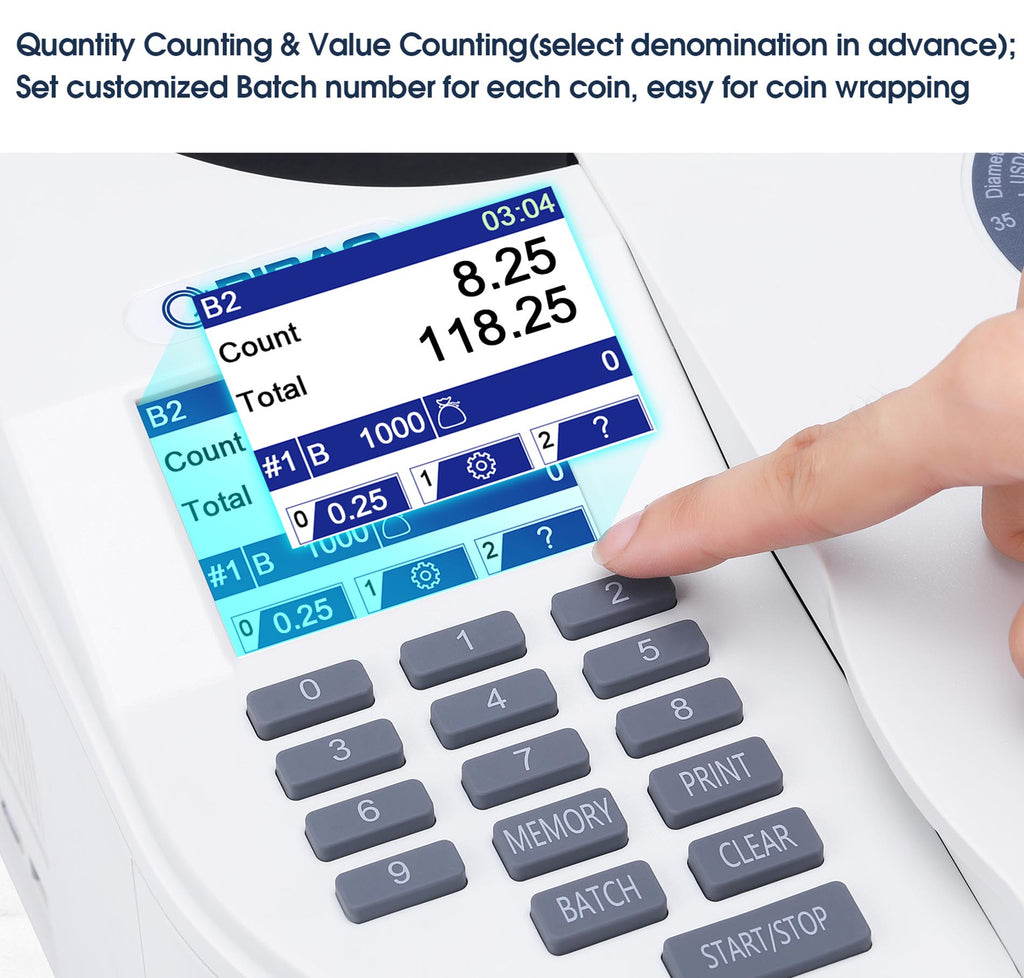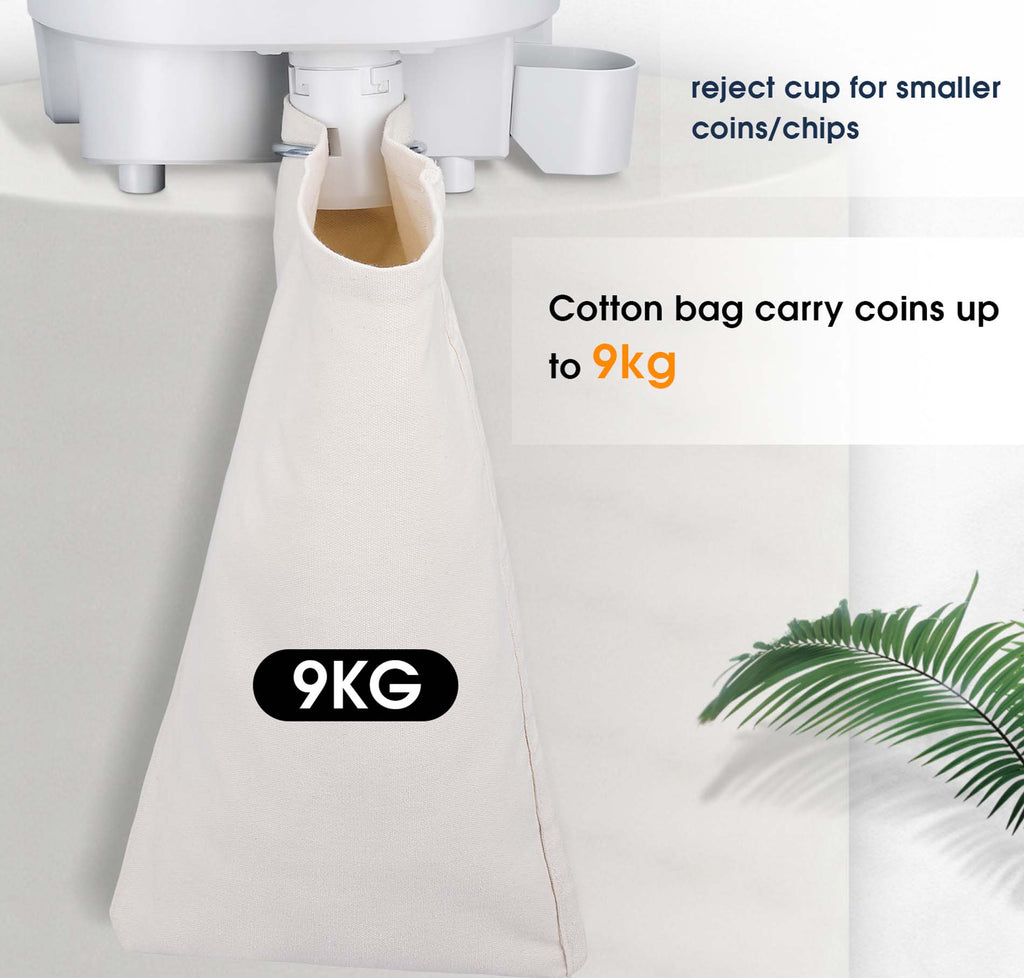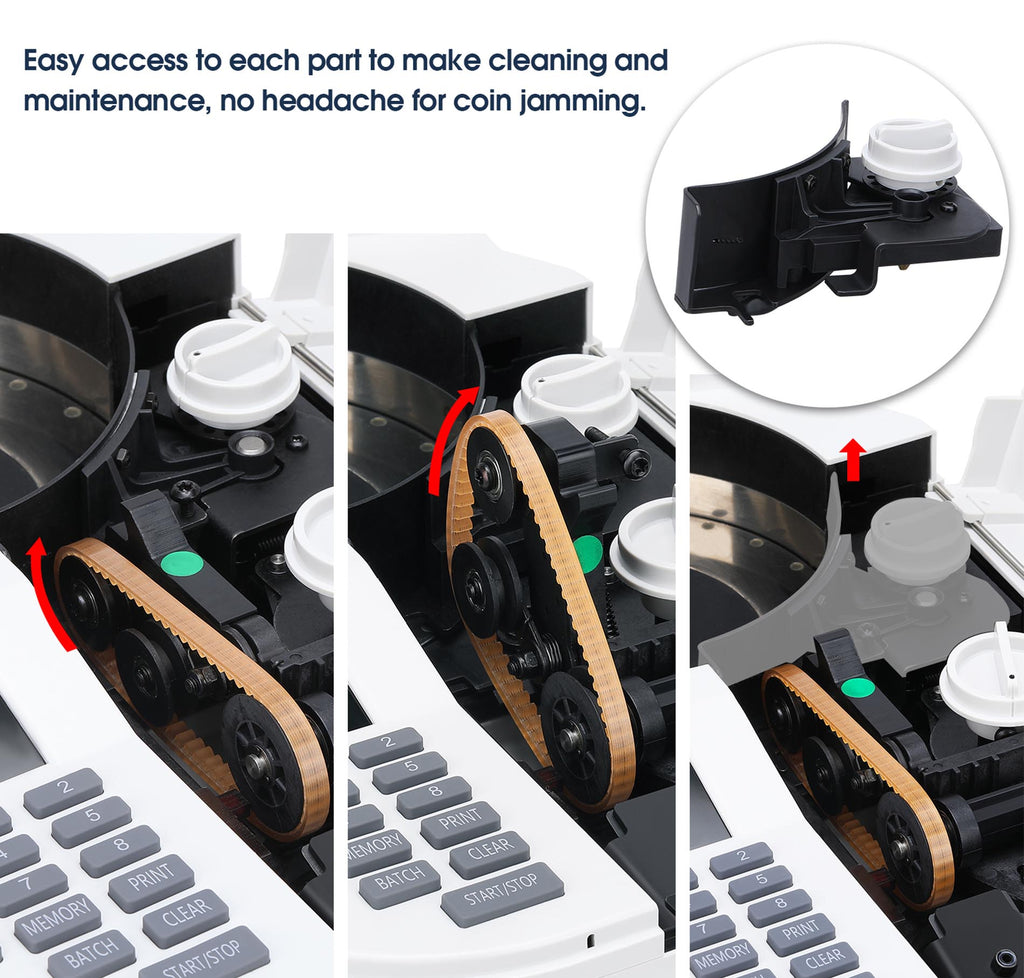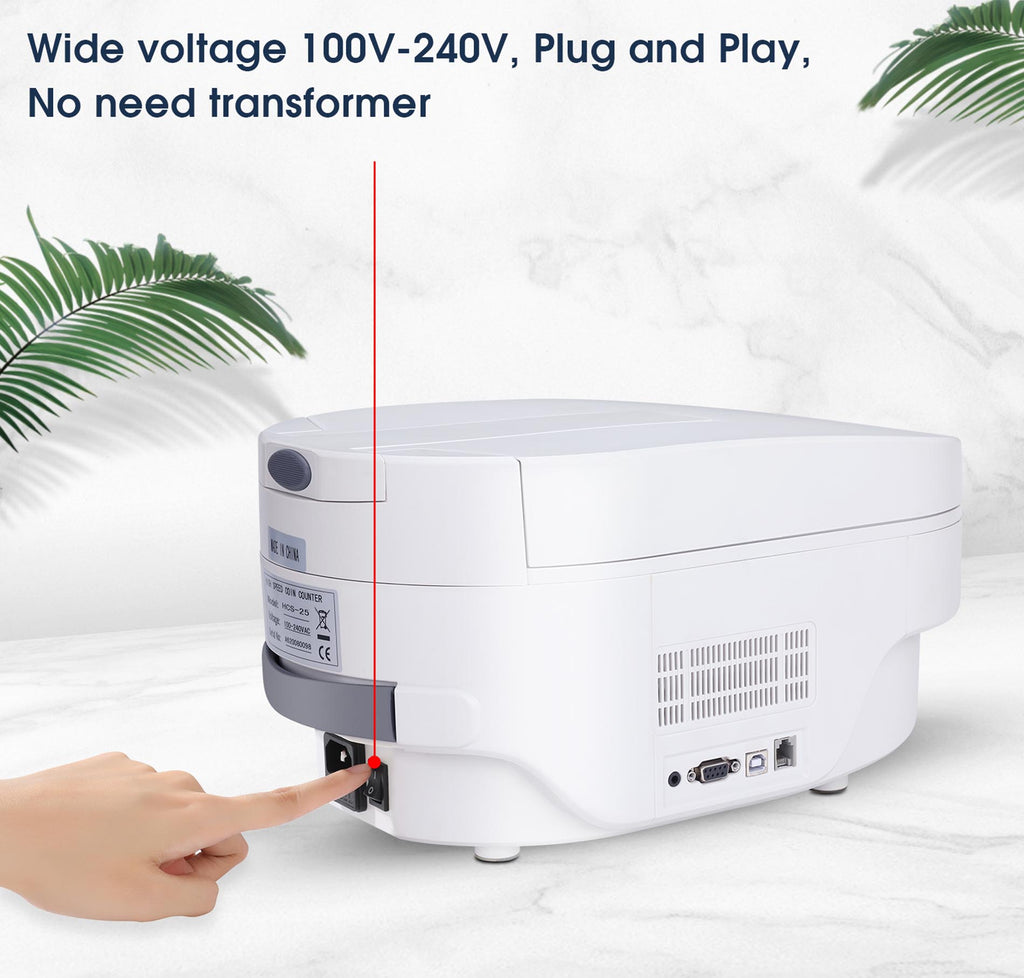 Zoom the image with the mouse
Premium Portable Coin Counter HCS-25
Super fast: Up to 3400 coins/min
Compact design: Whole new look
Wide voltage: Support 100V-240V
User friendly: 2.8"TFT color screen
Suitable for counting US coins, Canadian coins, most international coins and tokens. Hopper capacity: 4000 coins (dimes), Counting speed: up to 3400 coins/minute, 2 times faster than normal coin counter, buy one equals two.
Compared with other coin counter models in the market, HCS-25 has many advantages
1) It adopts 2.8 inch TFT screen, displays denomination, quantity, batch quantity, accumulated quantity and error message, easy for understanding.
2) If you select denomination in advance, it can calculate and display total amount instead of display quantity only.
3) Be able to set different batch quantity for each denomination, easy for coin wrapping.
Coin dial label is designed for US coins and Canadian coins, easy to make adjustment before counting coins.
Compact body with strong driving power, speed reaches 3400pcs/min, 2 times faster than other models.
Open the top cover to load coins; while it is not in use, please close the cover to protect the machine body.
HCS-25 occupies a small footprint, easy to carry during your travel, perfect in fitting your shop, offices .etc.
Suitable for counting 95% round coins or tokens in the market, ideal choice for bank, parking lot, amusement, lanudry, casino.etc.
If you want to count mixed coins, please make sure to count from bigger size to smaller size one by one, the smaller coins/chips can be sorted to reject cup.
The side cover can be fully opened, 95% parts are produced in mold, quality and reliability can be trusted.
Wide Voltage supports 100V-240V, no matter you use in US districts or South American or Central American countries, no need to use transformer, PLUG and PLAY.
Frequently Asked Questions
Does it print totals on paper?
yes, you can connect the printer with machine via the RS232 port at the rear of the machine, there is also a serperate PRINT key for you to print the ticket.