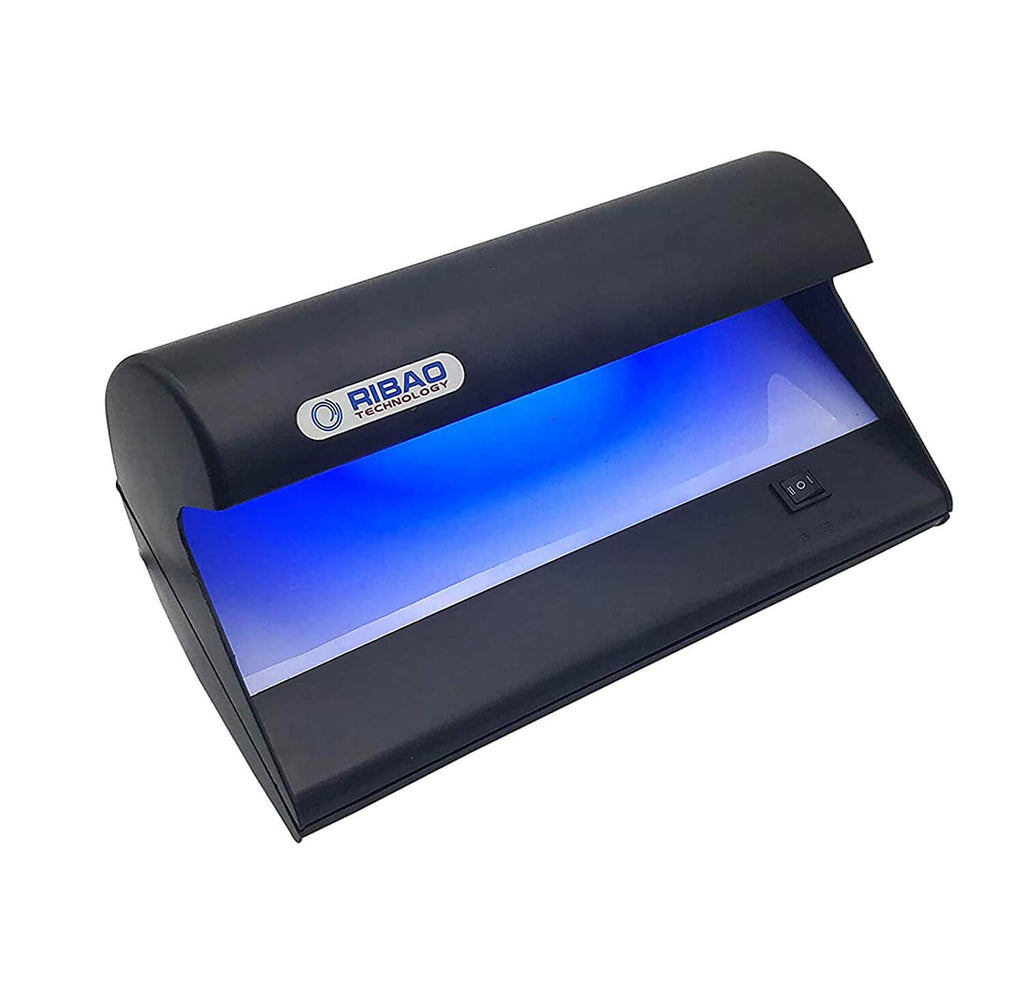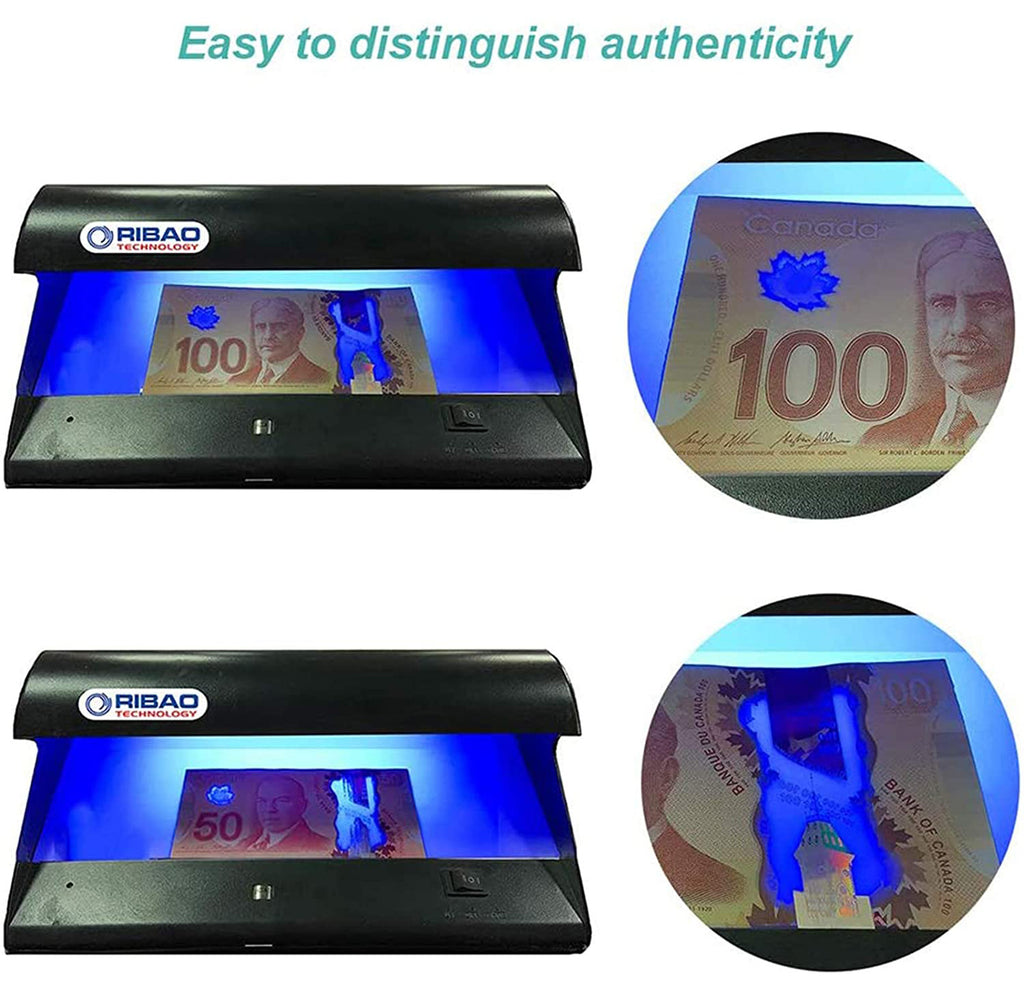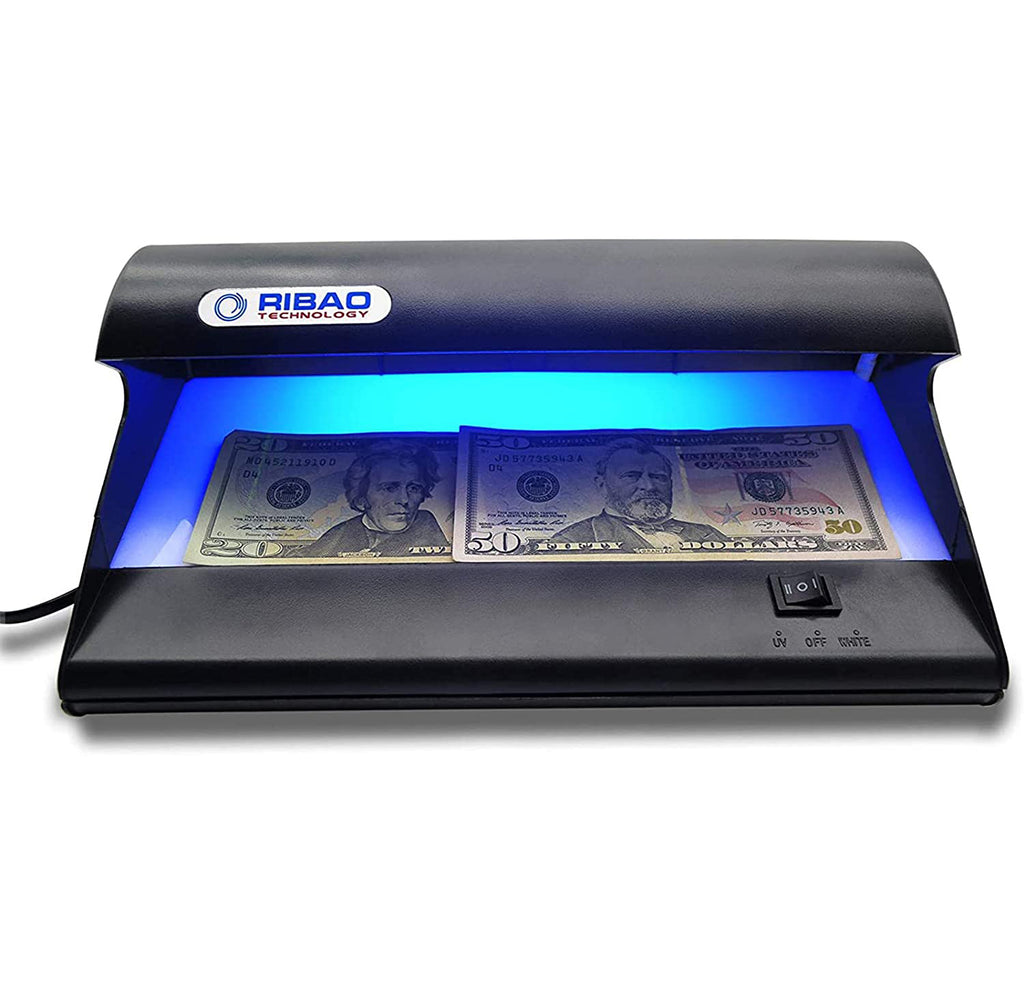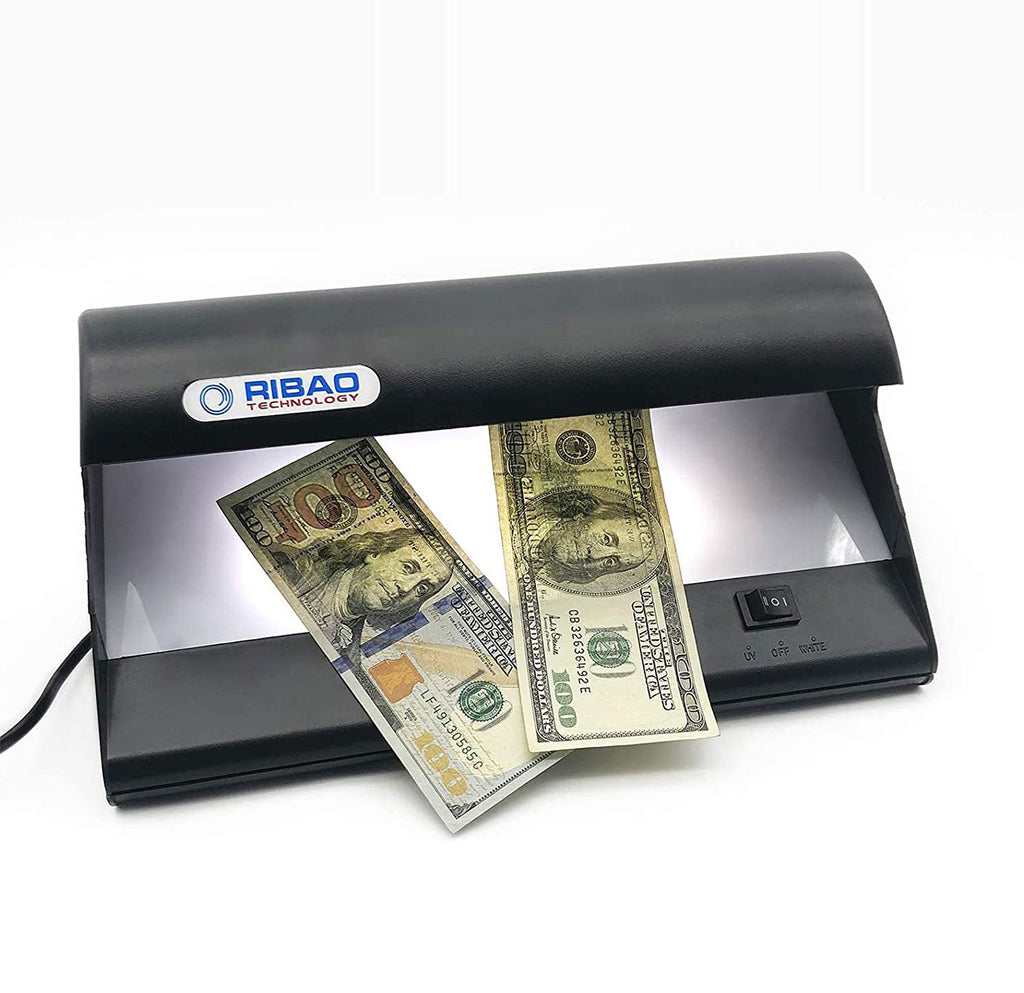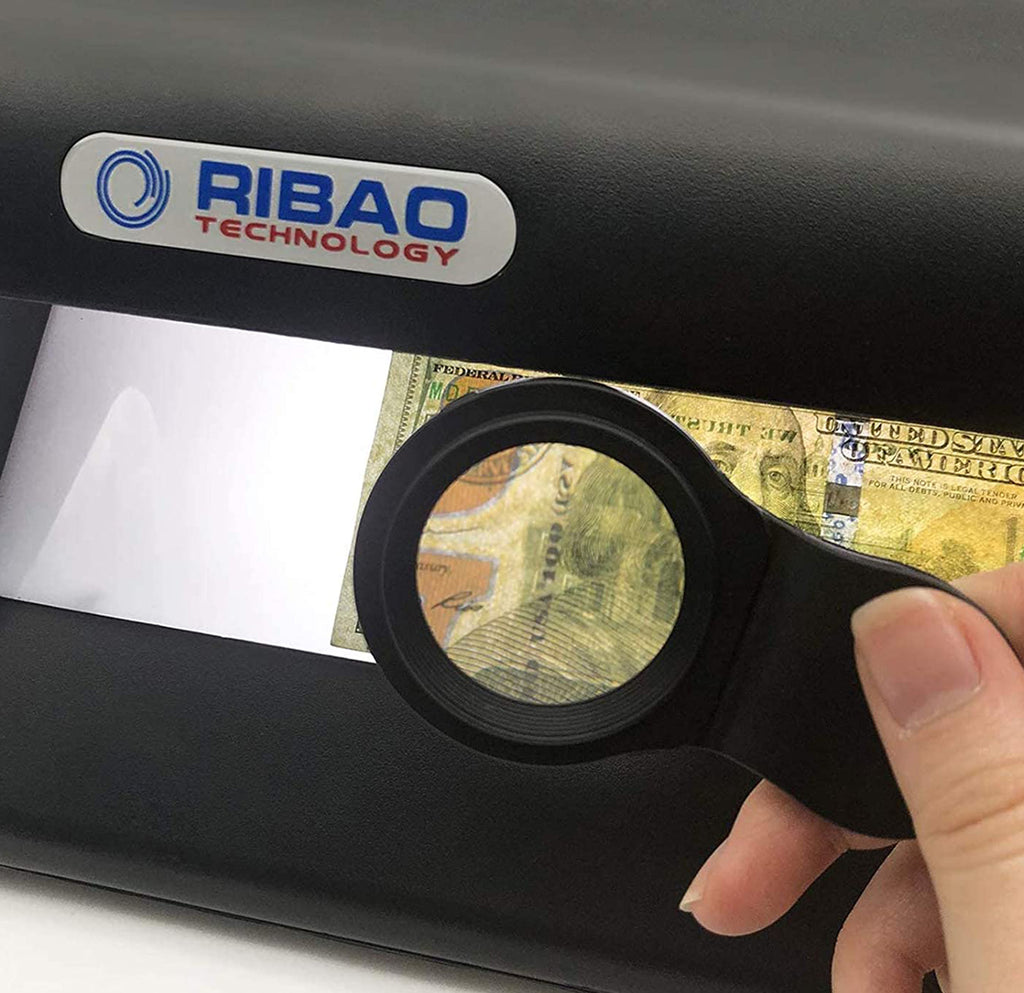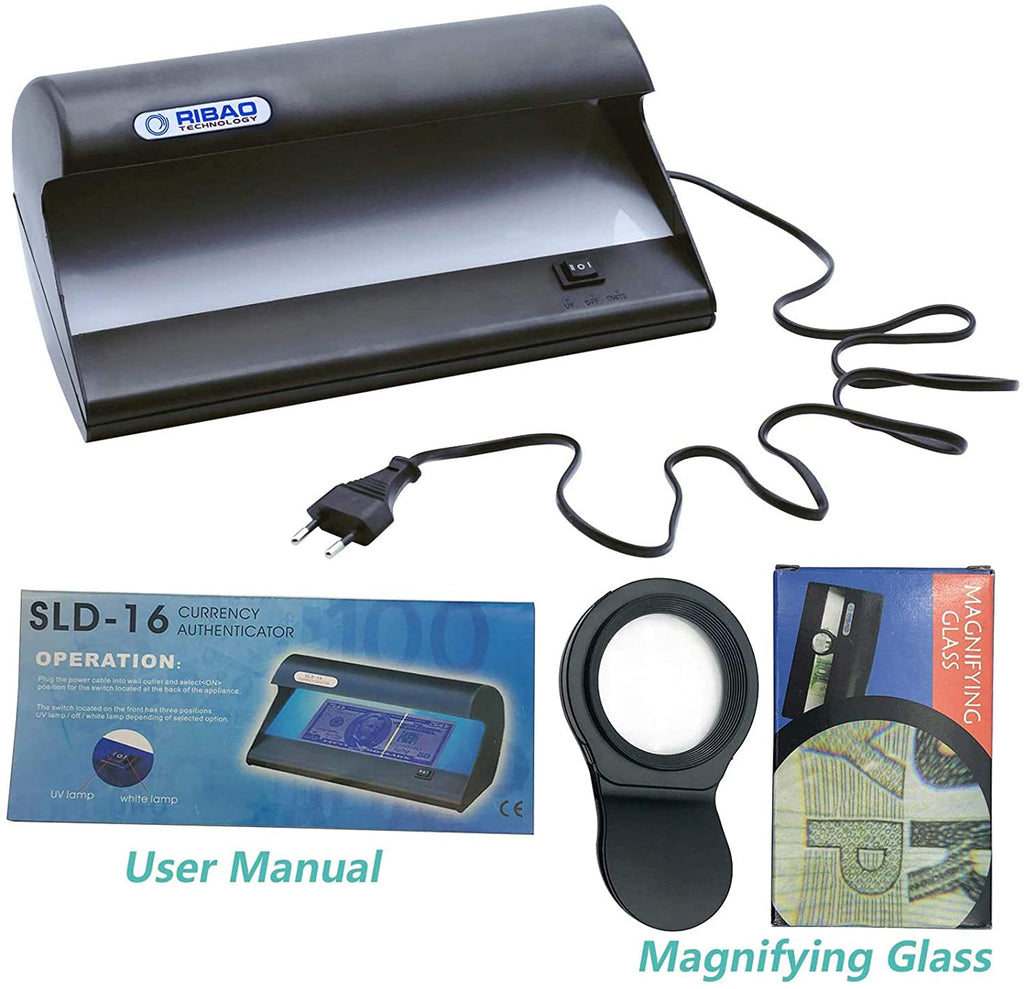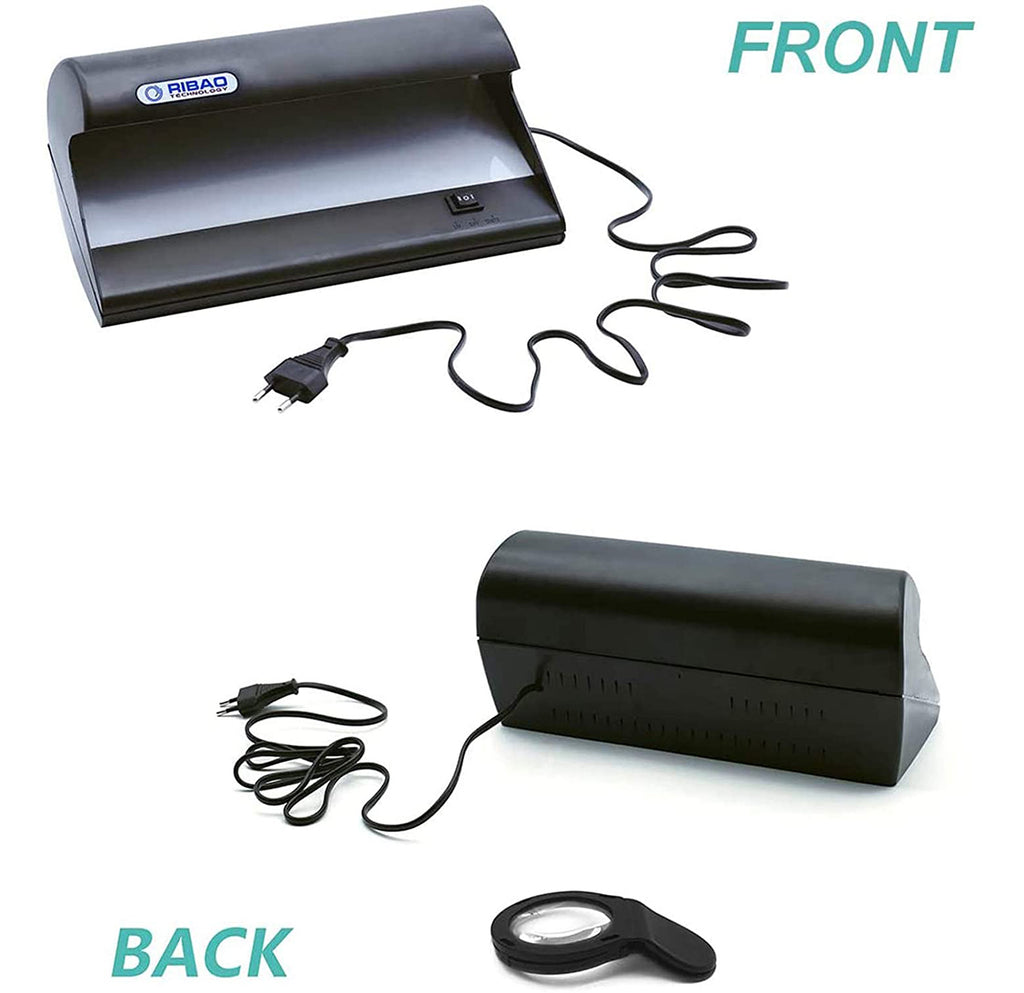 Zoom the image with the mouse
UV Counterfeit Money Checker SLD-16
Ribao SLD-16 Money Checker-Your Reliable Business Partner
SLD-16 is a reliable and durable counterfeit money checker. It fits all currencies, including: USD, CAD, MXD, EURO, etc. Comparing with money checker pens, the money checker machine is more reliable. Just put it on your checkout desk and keep the counterfeit bills
Ribao SLD-16 Money Checker-Your Reliable Business Partner
SLD-16 is a reliable and durable counterfeit money checker. It fits all currencies, including: USD, CAD, MXD, EURO, etc. Comparing with money checker pens, the money checker machine is more reliable. Just put it on your checkout desk and keep the counterfeit bills away!
Technical Details
| | |
| --- | --- |
| Power supply | 110V or 210, 220, 230V (switchable) |
| Power consumption | 16W |
Frequently Asked Questions
Detecta billetes mexicanos?
Yes, it can detect Mexican pesos.
Will this show authenticity of ZIM currency?
SLD-16 is used to check UV mark and watermark of banknotes, if the notes have this feature built-in, SLD-16 is workable.
Is it good for Dominican pesos?
This product is simply a tool that 1) illuminates UV mark and 2) reveals watermarks. It does not tell you if the bill is counterfeit or not, it just gives you the ability to make that determination yourself. So, does the Dominican Peso have UV markings and watermarks? If yes, then this product will work for you. Just keep in mind that all this device will do is show you the UV marks and watermarks on the Dominican Peso, you are the one who decides if the bill is authentic or not.
Is it works 220v?
The machine sold is 110V, with US plug, thank you.