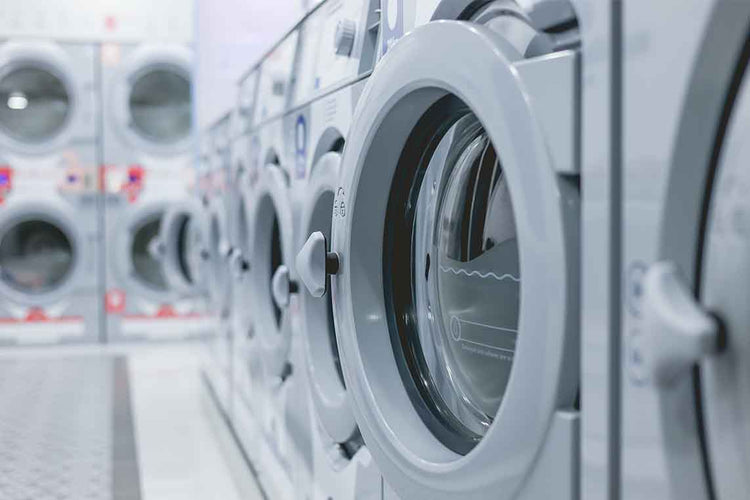 Are you looking to start a successful laundry business? This guide will provide you with all the information you need to get started on the right path. From understanding the necessary legal paperwork, to finding the best staff and developing competitive pricing strategies, this guide has it all. With our guidance, you can rest assured that your business will be a success. We'll cover everything from choosing the right equipment, to creating effective marketing campaigns, so you can be sure you have the knowledge and resources to succeed.
What Are the Legal Requirements for Starting a Laundry Business?
The legal requirements for starting a laundry business vary by state and locality, so it is important to check the regulations in your area before beginning. Generally speaking, you will need to obtain a business license or permit from your local government. You may also need to register with the IRS and/or your state tax agency as a business entity. Additionally, you should be sure to acquire any necessary permits for health and safety regulations, such as a food handler's or health inspection certificate.

Additionally, you will need to decide on a business structure for your laundry business. The most common forms of organization are sole proprietorship, limited liability company (LLC), partnership, and corporation. Each of these structures has different tax implications and legal requirements, so it is important to research which structure is best for your business.

Finally, you should consider obtaining general liability insurance coverage to protect your business from potential lawsuits. This type of insurance can cover damages, legal fees, and other costs incurred as a result of accidents or negligence. It is also important to create employee policies and procedures to ensure that all employees understand the expectations and comply with applicable laws.

By researching the legal requirements for your area, obtaining the necessary licenses and permits, deciding on a business structure, and acquiring insurance coverage, you can ensure that your laundry business is compliant with the law.
We recommend that you consult with a lawyer, accountant, and other professionals to ensure that you are meeting all applicable laws, regulations, and requirements. Additionally, you can find more information about the specific legal requirements for your area at the Small Business Administration website and the United States Department of Labor website.
What equipment will be necessary to run a successful laundromat business? 
To run a successful laundromat business, the right equipment is essential to provide customers with high-quality services. The type of equipment you need depends on the services you plan to offer. For instance, if you plan to offer dry cleaning services, large-scale machines that can handle the fabric are required. Conversely, if you plan to offer coin-operated self-service machines, smaller machines with coin slots are needed. Below is a list of some of the equipment you may need as a reference:
Washing Machines: Washing machines are a vital tool for any laundromat. They should be of sufficient size to accommodate bulk loads of laundry, and come in a variety of styles and capacities. The choice between gas and electric dryers depends on the customer's preference and budget.
Dryers: Dryers are an essential component for completing the laundering process. Gas and electric dryers both have their own advantages and drawbacks, so it is important to consider the customer's needs before deciding on which type of machine to purchase.
Vending Machines: Vending machines offer customers convenience and easy access to detergent and other cleaning products. These machines can also be used to sort coins based on their denomination for depositing into banks or exchanging for paper money.
Coin Counter Machines:  Automatic coin counter machine will assist people by quickly and accurately counting a large amount of coins at the end of the day to calculate their daily income. The counter should have a substantial hopper capacity to cater for a considerable number of coins. It should also be able to sort coins based on their denomination for depositing into banks or exchanging for paper money.
Sorting Tables: Sorting tables help customers organize their clothes before laundering them. These tables provide an efficient way to organize clothing items so they can be easily loaded into the washing and drying machines.
Cleaning Products: Cleaning products such as detergent, fabric softener, and bleach are essential for a successful laundromat business. Having a wide selection of cleaning products available ensures that customers can find the right product for their particular laundry needs.
Drop-Off Service or App-Based Ordering System: Establishing a drop-off service or app-based ordering system may make it even more convenient for customers. By offering this service, customers can drop off their laundry at the laundromat and have it cleaned without having to wait in line or use the machines themselves. This can save time and effort, and ensure that customers receive the best possible service.
What is the best way to finance your laundry business?
The best way to finance a laundry business is to use a combination of debt and equity financing. Debt financing involves borrowing money from lenders, such as banks or other financial institutions. Equity financing involves raising capital from investors, such as family and friends.
Debt financing is typically the first option for many entrepreneurs, as it can provide them with immediate funds and is often easier to obtain. However, it's important to remember that loans must be repaid and may come with high interest rates. Additionally, banks may require collateral in order to approve a loan.
Equity financing is an attractive alternative to debt financing for many entrepreneurs, as it allows them to retain more ownership of their business. Investors will provide funding in exchange for a portion of the company's equity. This can be beneficial for businesses that don't have assets to use as collateral for a loan. However, it is important to remember that equity investors expect to make a return on their investment and may have significant control over the business.
In addition to these two financing options, entrepreneurs can also explore grants, crowdfunding, and other sources of financing. Grants are typically provided by government agencies and may be used to fund specific projects or objectives. Crowdfunding platforms allow entrepreneurs to solicit donations from the public for their business.
No matter which financing option you choose, it's important to remember that any debt should be managed wisely, and all investments should be monitored closely. By carefully weighing the pros and cons of each available financing option, you can ensure that your laundry business has the best chance of success.
How to
 

structure the pricing to be competitive?

Pricing your laundry business's services is an important step for ensuring profitability and staying competitive in the market. Here are some tips to help you structure your pricing in a way that attracts customers while maximizing profits:
Research the Competition – Before setting prices, it's important to research the rates of other local laundry businesses. This will give you a better understanding of what customers are willing to pay for similar services.
Analyze Your Costs - You also need to consider your own costs, such as labor, materials, and overhead expenses. Make sure you set prices that will cover these costs and allow you to generate a profit.
Offer Discounts and Specials - Discounts and special offers are a great way to attract new customers and keep existing ones coming back. Consider offering discounts on bulk orders, or giving customers a discount when they refer a friend.
Price Strategically - In addition to discounts, you can use pricing strategies to encourage customers to spend more money. For instance, charging a lower rate for larger orders can encourage customers to buy in bulk, which increases your profits.
Monitor Your Prices - As your business grows and the market changes, it's important to stay on top of your pricing. Monitor competitor prices and adjust yours accordingly to remain competitive.
By following these tips, you can ensure that your laundry business's pricing structure is competitive, profitable, and attractive to customers. With the right pricing strategy, you can maximize profits and build a successful business.
What are the best practices for hiring and training staff?
Hiring and training staff is an important part of running a successful laundry business. Finding the right employees with the necessary skillset and attitude will help ensure that your business runs smoothly and efficiently. Here are some best practices for hiring and training staff for your laundry business:
Define Your Needs - Before you begin the hiring process, take the time to define your staffing needs. Determine what type of positions you need filled, the qualifications and experience you're looking for in candidates, and the salary range you're willing to offer.
Use Multiple Sources - Utilize multiple sources when recruiting employees, such as job boards, recruitment agencies, industry contacts, and social media. This will increase your chances of finding the right candidate for the job.
Carry Out Thorough Interviews - During the hiring process, it's important to conduct thorough interviews. Ask questions that will give you insight into the candidates' experience, qualifications, and motivation.
Develop a Training Program - Develop a comprehensive training program for your new hires. Provide them with all the information they need to carry out their duties effectively, such as safety protocols, customer service techniques, and other job-specific tasks.
Monitor Progress - After your employees have been trained, it's important to monitor their progress and provide regular feedback. Encourage them to ask questions, and provide additional support if needed.
By following these best practices, you can ensure that you're hiring and training the best people for your laundry business. With the right individuals on your team, you can maximize efficiency and build a successful business.
How to build a strong laundromat brand identity?
Building a strong brand identity for a laundromat can be a challenging but rewarding task. To be successful, you need to create a unique identity that customers recognize and remember. You'll also need to establish trust and loyalty with your clients. Here are some tips for creating a strong brand identity for your laundromat:
Create a Logo - Design a logo that captures the essence of your business in a bold, memorable way. Choose colors and fonts that represent your brand and make sure that your logo is easily recognizable.
Develop a Tagline - A tagline is a brief phrase that conveys the main message of your business. Make sure that it's catchy, easy to remember, and reflects your brand values.
Establish an Online Presence - Set up a website and social media accounts so that customers can find out more about your business. Use these platforms to post regular updates and engage with your customers.
Focus on Quality - Provide excellent customer service and ensure that all of your laundry services meet high standards. Customers will appreciate the extra effort and will be more likely to recommend your business to others.
Promote Your Business - Come up with creative ways to promote your business, such as hosting events or offering discounts. This will help you attract new customers and keep existing ones coming back.
What type of marketing works best for a laundry business?
The key to success for any business is effective marketing. For a laundry business, there are several strategies that can be used to reach potential customers and raise awareness about the services you offer. These methods include online and offline advertising, direct mail campaigns, social media presence, and more. Here are some of the most effective ways to market your laundry business:
Online Advertising – Online advertising platforms such as Google AdWords and Facebook Ads provide excellent opportunities to reach a larger audience. Through these platforms, you can target specific demographics, interests, or locations to ensure that you're reaching the right people with your message.
Direct Mail – Direct mail campaigns can be a great way to get your laundry business in front of potential customers. You can send postcards or flyers to local addresses to let people know about your services.
Social Media Presence – Establishing a presence on social media platforms such as Facebook, Twitter, Instagram, and Pinterest will help you reach potential customers and keep them informed about new services, promotions, and discounts.
Networking – Take advantage of local networking events and activities to meet potential customers and promote your business.
Referral Programs – Offer incentives to existing customers who refer new ones to your business. This is an effective way to generate more business without spending money on advertising.
By using these strategies to market your laundry business, you'll be able to reach a wider audience and increase brand recognition. With time and effort, you can build a successful business that customers recognize and trust.
How Profitable is a Laundry Business?
Starting a laundry business can be a great way to earn extra income. But just how profitable is it? The answer depends on a variety of factors, including the size of your business, location, and type of services you offer.
In general, a successful laundry business can bring in a healthy profit. According to one survey, coin-operated laundromats generate an average of $137,100 annually in revenue. On top of that, profits can reach up to 35% of total revenue. That means if your laundromat brings in $137,100, you could potentially make around $48,000 in profits.
However, there are additional costs to consider when calculating how much money you'll actually make from a laundry business. For example, you'll need to factor in expenses such as rent, insurance, labor, utilities, and maintenance. Additionally, you may need to buy or lease equipment, like washers and dryers.
You may also want to invest in marketing to draw customers to your laundromat. This could include things like social media ads, signage, and fliers. All of these factors can affect how much money you make with a laundry business, so it's important to research each carefully.
It's also helpful to compare the cost of running a traditional laundromat to other types of businesses. For instance, you may find that running a drop-off laundry service requires less overhead than a self-service business. Additionally, some people choose to start a mobile laundry service, which eliminates the need for owning or renting a store altogether.
Finally, the success of your laundry business will depend heavily on the local market. Before you begin, take the time to research the competition in your area. It's also smart to learn about the demographics of potential customers and determine what services might appeal to them most.
Ultimately, the profitability of a laundry business varies drastically depending on the type of business you run and the local market. However, with the right plan and preparation, you can be well on your way to creating a successful and profitable venture.
Top questions you need to consider before Opening a Laundromat
Opening a laundromat can be an exciting and rewarding endeavor, and while this article has told you a lot about what you need to know to open a laundromat, there are still many things to consider before venturing out. Here will be a list of as many things you need to ponder as possible, so that every time you figure one out, the greater your odds of opening a successful laundromat will be. That's what this article is all about.
What is the local demand for laundry services?
What are the average costs of establishing and running a laundromat?
What safety and security measures should be taken to protect customers and their belongings?
What is the best location for a laundromat?
How can I make my business stand out from competitors?
Which machines should I purchase for my laundromat?
How will I price services and which payment methods will I accept?
What kind of marketing campaign should I use to promote my business?
Who are my target customers and how can I reach them?
What regulations and laws do I need to be aware of when operating a laundromat?
What hours should my business be open?
How many employees will I need to hire and what are the labor laws applicable in my area?
What type of insurance coverage do I need?
How will I handle customer service requests and complaints?
What other resources do I need to succeed in the laundry business?
Resources for Starting a Laundry Business:
Starting a laundry business can be a great way to become your own boss and earn a good income. However, it is important to have the right information and resources in order to ensure success. This guide will provide an introduction to starting a laundry business, as well as helpful resources that can help people learn how to start a successful laundry business.
IRS Small Business Guide: The IRS website provides information on topics such as business structure, taxes, recordkeeping and more.
SBA: The Small Business Administration's website offers resources such as start-up guides, business plan templates and loan programs.
Local Government: Contact your local government to get information about zoning laws, permits and taxes.
U.S. Department of Labor: The DOL's website includes resources for entrepreneurs on topics such as labor laws, health insurance and workplace safety.
Small Business Development Center: SBDCs provide free or low-cost assistance to entrepreneurs and offer training workshops, business plan reviews and more.
Laundry Business Startup Guide: This comprehensive guide from Laundromat Consultants offers detailed information on starting, operating and marketing a laundry business.
Conclusion
By following the advice provided in this comprehensive guide, you can be sure that you have the necessary knowledge and resources to start and run a successful laundry business. From understanding the legal requirements to finding the best staff and creating competitive pricing structures, this guide has it all. With our guidance, you can rest assured that your business will be a success.