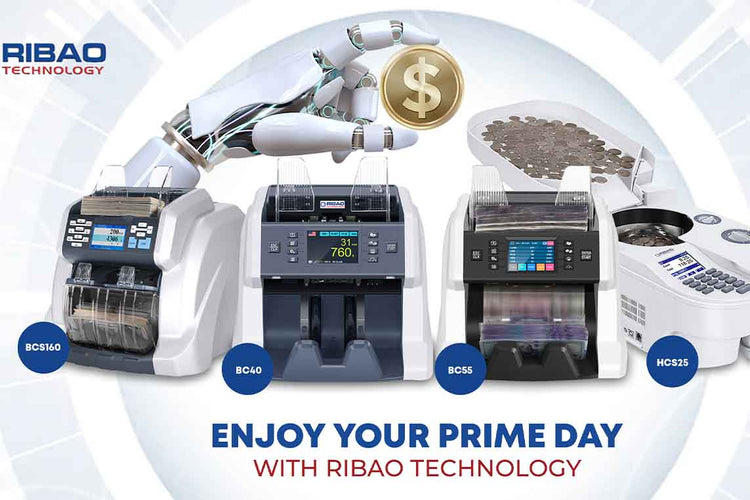 A money counting machine can help businesses speed up the cash counting process, reduce human counting errors, and improve accuracy, all of which ultimately save time and bring economic benefits. In this article, we will answer some of the most common pre-sale and after-sale questions about money counting machines to help you make an informed decision when choosing the best cash handling solution for your business.
Pre-Sale Questions
What types of businesses can benefit from a money counter?
Any business that handles large amounts of cash can benefit from a money counter machine, Here are some examples:
Retail stores
Restaurants and food service establishments
Hotels and casinos
Gas stations and convenience stores
Banks and financial institutions
Event venues and ticket sellers
Non-profit organizations and charities
Vending machine operators
Self-employed individuals, such as freelancers or contractors who handle cash payments.
Casino
Auto dealership
Exchange point
Federal Credit Union
How to choose the right money counting machine for your needs?
Choosing the right money counting machine for your needs can seem overwhelming, but it doesn't have to be. It's important to consider factors such as volume of cash transactions, speed and accuracy requirements, and budget. By taking these factors into account and doing some research, you can find the money counting machine that is perfect for your business.
For more information on this topic, please check out our article How To Choose The Right Money Counting Machine For Your Business.
What are he differences between Bill Counter Ribao BC-40 and Ribao BC-35?
The Ribao BC-40 is a mixed value counter that can count different denominations of currency as well as different currencies, and can automatically calculate the total value of the counted bills. On the other hand, the BC35 is a simple bill counter that can only count the number of bills quickly, without distinguishing between different denominations or calculating the total value.
Therefore, if you need to count mixed denomination or multiple currencies, the BC40 may be a better solution for your business needs. However, if you only need to count the number of bills quickly and don't require advanced features, the BC35 may be a more affordable and suitable option for you.
For more information on this question, please read on this article What's The Difference Between A Value Counter And A Piece Counter.
How many types of currencies can the Ribao money counter support?
It depends on the specific model, such as the mixed denomination money counter Ribao BC-40, for which we have developed software to support currencies from dozens of countries. However, the standard currency set installed on the BC-40 includes USD, EURO, CAD, and MXN. If you need a specific currency that is not included in this set, we can replace one of these four currencies and help you upgrade the software accordingly for free.
Regarding the Ribao BC-55 mixed value counter, we have developed software that supports over 100 currencies. You can customize and select up to 32 of these currencies to meet your specific needs.
For more information on the supported currencies for other Ribao money counters, please feel free to contact us.
Does bill counters Ribao BC-55 / Ribao BC-40 recognize the older ( not new ) 100s?
Yes, the Ribao BC-55 and Ribao BC40 are capable of recognizing older versions of 100s, and Ribao technical team can upgrade software for free if new version released. In addition to new bills. The machine is designed to identify and count various types of currencies accurately, regardless of their age or condition. However, for specific information on the currency types and versions that can be recognized by the Ribao BC-55, please refer to the product specifications or contact the manufacturer directly.
What are the differences between Ribao BC-55 and Ribao BC-40?
Here are three main differences between these two models:
BC-55 almost has no currency capacity limitation, BC-40 can support 4 different currencies at most
BC-55 has serial number reading function but BC-40 does not have the feature
BC-55 has two CIS and is more stronger in counterfeit detection
Does the currecy counter machine have a batching function to separate cash into predetermined amounts?
Yes, our bill counter like BC-40 has a working mode called SDC, means single denomination counting. Under this mode, the bill counter counts the first denomination it recognizes and when detects other denominations it will stop to remind, so you can use this mode to sort the bills. 
We clearly display the functional features of each money counter on their respective product pages, along with instructional videos on how to operate them. You can carefully observe these pages and their contents. If you have any further questions or concerns, please do not hesitate to contact us. We are always here to help!
Is there a warranty or guarantee provided with the money counter machine?
Yes, Ribao Technology provides a 2-year warranty for their money counter machines. This warranty covers any defects in materials or workmanship during the manufacturing process. If a defect is found, Ribao will repair or replace the machine free of charge, provided it is within the warranty period.
It is important to note that the warranty does not cover any damage caused by misuse or mishandling of the machine, such as dropping or exposing it to water or other liquids. Additionally, any repairs or modifications made to the machine by someone other than an authorized Ribao technician may void the warranty.
What is the customer support available for the money counter machine?
Ribao Technology provides customer support for their money counter machines through phone and email channels. Customers can contact their service hotline at +1 (469) 206 6052 or send an email to service@ribaostore.com to receive assistance with troubleshooting, product information, and other inquiries related to their machines. Ribao also has a support portal on their website with product manuals, troubleshooting guides, and frequently asked questions.
After-sale questions
How do I properly set up and calibrate the money counter machine?
Ribao Technology provides product manuals, videos, and other resources on their website that can help guide customers through the setup and calibration process. Customers can access these resources by visiting the product page for their specific money counter machine on the Ribao website or by visiting https://www.ribaostore.com/pages/all-videos for a comprehensive list of all available videos.
If you're still unsure how to properly set up and calibrate your Ribao money counter machine, Ribao's customer support team is available to provide assistance and answer any questions you may have!
How often should I clean and maintain the curreny counter machine, and what is the proper way to do so?
It is suggested to clean your bill counting machine once a week. On the other hand, if your bill counting machine needs to take a lot of loads every day, you can clean it twice a week. You'll understand when the machine needs to be cleaned. For example, when you notice some indications such as miscounts and inaccurate totals, batch back-ups, or bill rejections. The bills can even get stuck into the machine if it is not cleaned for quite a long time.
What should I do if the money counter machine stops working or malfunctions?
If your money counter machine stops working or malfunctions, there are several steps you can take to troubleshoot and resolve the issue:
Check the power source: Ensure that the machine is properly connected to a power source and that the power outlet is functioning properly.
Clean the machine: Dust, debris, or other contaminants can sometimes interfere with the machine's sensors or other components, so be sure to clean the machine thoroughly and remove any debris.
Check the currency: Make sure that the currency being counted is not damaged or crumpled, as this can cause errors in counting.
Reset the machine: Try turning the machine off and on again, or resetting it to its default settings.
Contact Ribao customer support: If the issue persists, or if you're unsure how to resolve the problem, you can 

contact Ribao service hotline at +1 (469) 206 6052 or send an email to 

service@ribaostore.com

 to receive assistance.
Can money counter be kept connected to the computer to capture all the transaction history of the money counts?
Yes, some Ribao money counter machines such as Ribao BC45, Ribao BC55, Ribao BCS-160 can be connected to a computer to capture transaction history of the money counts. To do this, you would need to connect the money counter to your computer using a USB cable and download the appropriate software from Ribao's website.
Ribao provides manuals and drivers for their money counter machines on their website, which can be accessed at https://www.ribaostore.com/pages/manuals-drivers. Once you have downloaded and installed the software, you should be able to connect your money counter to your computer and begin capturing transaction history.
Conclusion
For any business that deals with cash transactions, investing in a high-quality bill counter machine is essential. Using a money counter can automate the counting process, simplify operations, reduce the risk of human errors, and improve overall efficiency. Ribao Technology offers a wide range of money counters to meet all your needs. Whether you need to increase speed, enhance detection functions, or improve accuracy, we can provide a money counter that suits your business requirements. By reading our article, you can better understand different types of money counters and how to choose the one that best fits your specific needs. Choosing a Ribao Technology money counter will take your business to a new level!