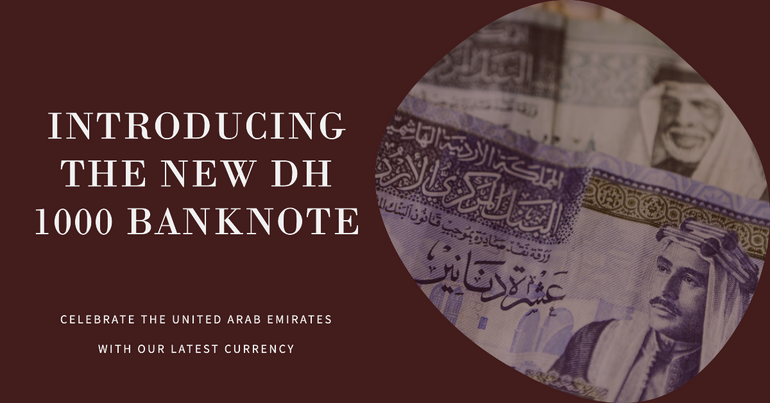 The United Arab Emirates (UAE) is turning a new leaf in its financial history, unveiling a Dh1,000 polymer banknote, marking a significant moment for the country's Central Bank (CBUAE). The new banknote was issued on April 10, 2023, and is set to become a symbol of the nation's evolving narrative, encapsulating its cultural and technological advancements.
A Nod to Sustainability and Durability
The Dh1,000 banknote is more than just a payment instrument. It's an embodiment of the UAE's commitment to sustainability and durability. The note is printed on a SAFEGUARD® polymer substrate, a robust and environmentally-friendly material. Notably, the UAE has been gradually introducing polymer notes in smaller denominations, aligning with global trends towards more sustainable currencies.
A Canvas of Progress
The new banknote is a canvas of the UAE's global achievements. The note's designs, created using sophisticated intaglio printing techniques, reflect the nation's strides in sectors like space exploration and energy production. As such, the banknote serves as a miniature testament to the UAE's progress and ambition.
Illustrating a Nation's Journey
The note's visual elements depict the nation's journey and vision. The front side features a portrait of Sheikh Zayed bin Sultan Al Nahyan, the founding father of the UAE, alongside a model of a space shuttle, symbolizing the nation's venture into space exploration. The reverse side portrays the Barakah Nuclear Energy Plant in Abu Dhabi, representing the nation's commitment to clean and sustainable energy.
Reinforcing Security
The Dh1,000 note is not just a masterpiece of design, but also a fortress of security. The note incorporates cutting-edge security features such as a partially metallized KINEGRAM COLORS® foil stripe and a SPARK Flow® DIMENSION security element. Furthermore, a transparent window featuring a portrait of Sheikh Zayed, and tactile symbols for the visually impaired, enhance the note's accessibility and security. These innovative features garnered the note 'Best New Banknote' recognition at a regional conference.
A Symbol of Aspiration
Finally, the new banknote is a symbol of the UAE's aspirations. With its aim to achieve carbon neutrality by 2030, the UAE is setting a global example. This commitment is reflected in the note's imagery, including the depiction of astronaut Khalabas and the Barakah Nuclear Energy Plant.
The unveiling of the new Dh1,000 polymer banknote is not just a monetary development. It's a testament to the UAE's past, a snapshot of its present, and a glimpse into a future filled with ambition and innovation. Starting April 10, 2023, this piece of history will be available at banks and exchange houses, offering everyone a chance to hold a piece of the UAE's story in their hands.