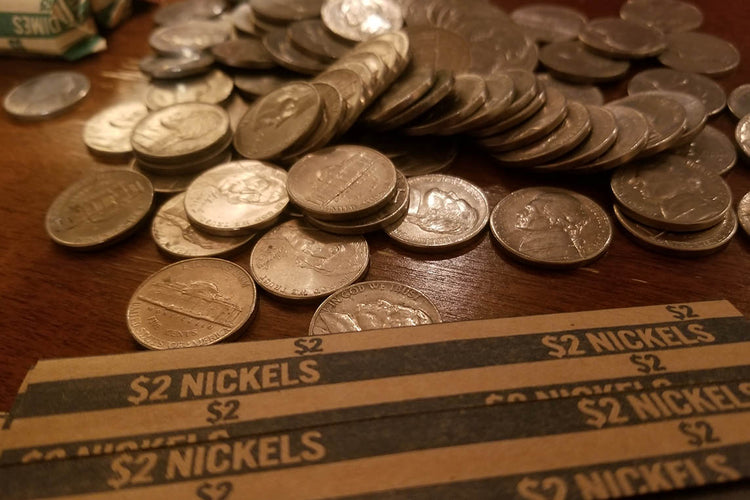 More customers are preferring the use of cash bills and coins, and any cash-based business certainly agrees with that. But there can be certain challenges with accepting cash bills and coins too. For one, it increases the time spent for cashing out at the end of the day. Your employees will need to count the money in the till or vending machine. That can be time-consuming, so you need a better way for them to manage the money, so you can put in an accurate total at the end of the day.
What Types of Businesses Require Cash?
Any type of in-person business still accepts cash. These types of businesses can include restaurants, retail stores, pharmacies, gas stations, and other service-oriented businesses such as vending machines. During Covid, customers were discouraged from using cash, but encouraged to use debit or credit cards. But businesses discovered that the high service fees add up. Many consumers are charged yearly service fees on their credit cards, so many customers are cancelling them due to high rising living costs. Now that we realize how unlikely it is to get Covid from bills or coins, its popularity is quickly returning. Business owners often smile when they see customers pay with cash. It means no additional fees or charges from the debit or credit card companies.
What Is a Coin Counter Machine?
In the past, there were simple coin counting machines where you cranked the handle. Today, there are electronic coin counting machines that not only can have pennies, nickels, dimes, and quarters inserted, but the machine will also provide a digital tally. These coin counter machines operate at high speed, so your tired workers can go home at the end of the day after they've completed their final coin-counting tasks.
These machines can take up to 2000 coins in the white plastic hopper that is above and to the back of the coin machine. The coin counter is backed by a two year warranty, so you can be assured that you are getting a quality unit. And if you're in Canada or Mexico, the machine also counts international coins too!
There is a digital LED readout screen that will give you the batch function, the ability to clear the final total, and to start or stop the machine at your convenience.
The coin counting machine is compact and portable, so it can be placed back into storage at the end of the day, away from food or other working materials.
Why Do I Need a Coin Counter for My Business?
If your business accepts cash, then it may add up to a ton of coins by the end of the day. A supermarket or vending machine can quickly collect coins from the customers. You don't want to have to pay your employees overtime so they can count 4000 pennies, nickels, dimes, and quarters at closing time. There is a faster way to do this, that requires the purchase of a coin counter machine.
This also gives you the ability to post a "Cash Gratefully Accepted" sign on the door or window of your business, in order to decrease costs from credit card payment providers. And using a coin counter machine is also a fun task for your workers. They'll all clamour to do this task, as it's fun to pour the coins into the hopper tank, and watch them pour through the machine, while the digital tally increases quickly.
Basically, it will make the operation of your business go more smoothly.
Will Cash Become More Popular?
Yes, we believe cash is making a come-back. Many people don't qualify for a credit card, so they like to pay in cash. Many businesses charge a user fee for a customer use their debit card for purchases under $5. It may not seem like a lot, but it adds up for the customer at the end of the month, and they may not have that extra cash on hand. Credit card fees seem to be increasing for businesses. While some larger business models require the use of a credit card (appliances, healthcare, etc.), many smaller transactions are done through cash. And finally, many customers are worried about their online accounts, so having some cash "in the shoe box" for an emergency is becoming more popular today.
Where Can I Shop for a Coin Counting Machine?
If you believe that a coin counting machine that can count and sort coins of different denominations is right for you, then please visit our Coin Counter Machine listing on ribaostore.com right now. You're buying from a trusted retailer, so you can be assured that your order will arrive at your cash-based business in a timely manner.
It's possible to decrease the stress of running an in-person business by buying the latest technology. You and your employees will love your new coin counter machine that takes this tedious task away so you can focus on providing excellent business services!
References & Citations
https://www.nerdwallet.com/ca/credit-cards/what-to-know-credit-card-processing-interchange-fee
https://www.fool.com/the-ascent/research/average-credit-card-processing-fees-costs-america/ 
https://www.paysafe.com/ca-en/paysafe-insights/will-cash-make-a-comeback-after-covid-19/
https://www.amazon.com/Portable-Counting-Capacity-Suitable-International/dp/B00F0XCGQI/ref=sr_1_20_sspa?keywords=coin+counter+machine&qid=1667894068&sr=8-20-spons&psc=1