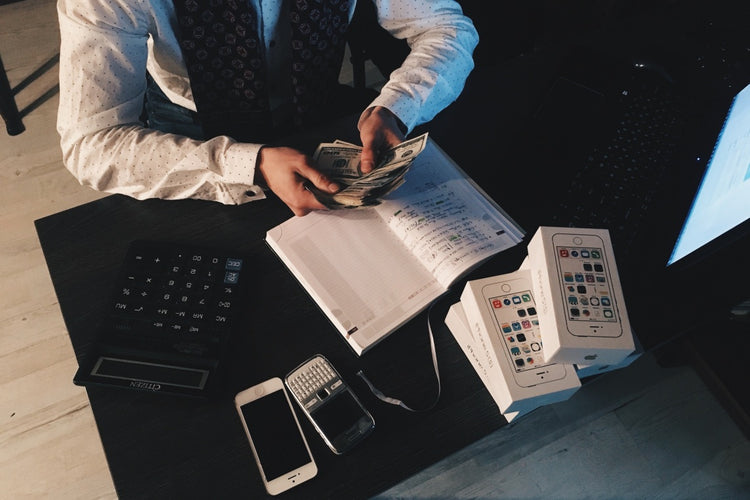 Managing both time and cost is very important to run a business successfully, and one needs to consider a few things for this purpose. Here we have mentioned ten ways to do that.
If you are running a small business, you need to take care of both time management and cost management to reach the goals. Here are some ways that can help you to do that.
Investing in automated tools for online business
If you are running your business online, it is best to invest in automated tools that can help reduce the human workload but also can help you efficiently optimize sales and conversation. Automated tools have also become an important part of marketing nowadays. For example, by using these tools, you can schedule your emails or set reminders for meetings so that you don't miss any important events. Besides that, these tools can provide you with real-time insights into different marketing campaigns so that business owners can understand the impact of those campaigns and make more rational decisions.
Hire worthy employees and offer mentorship to them 
Employees are the backbone of a company, no matter whether it is a small or big company. That's why it is very important to hire employees who have enough knowledge about your business's niche and can contribute to the growth of the business. It is always a better option to offer mentorship to new employees so that they can understand the process of your work in your office and efficiently meet all the requirements. It will reduce the risks of errors. 
Ask the employees to treat the office like their home
Ask the employees to treat the office as they treat their home. Like how a person takes care of the hygiene of their home, the same thing the employees should apply in the office. Tell them to turn the lights and the computers off when they are not being used. Also, you can adopt some eco-friendly initiatives such as the go green initiative that positively impacts the office culture.
Improve your cash handling system 
To manage both time and cost, giving enough attention to cash management is important, and that's why it is always advised to invest in advanced cash management automation that not only reduces the risk of human errors but also eliminates the extra cost of employing laborers for this purpose. Cash handling automation, such as money counters or currency sorters, can boost both efficiency and productivity. There are also a few things that you should consider to manage the cash, such as paying the bills strategically or choosing the right payroll cycle.
Do a time audit and invest your time there
It is always advised not to delay the audit. Also, don't make the audit quick; invest your time and research into that. Once the list is created, you will easily understand how you can save both your time and money by reducing investment in unnecessary things. Also, an on-time audit will help you to run your business more efficiently by encouraging workers to invest their time in more important things. An audit is very important to understand how the working process is going on in the office and how you can manage that in a better way.
Outsource time-consuming tasks
Outsourcing is very important to run a business efficiently as it will not only ease your job but also will increase the company's overall productivity and help your company make connections with other companies and organizations so that you can get a better insight into the current market scenario. Find out which tasks are the most time-consuming and outsource them so your employees can invest their valuable time in more important things. This is how you can efficiently increase the productivity of the company and meet the market demand.
Set the goals clear and make sure employees can understand them
Don't do your business without setting proper goals. Create both short-term and long-term goals and explain everything to the employees so that without wasting time on something that is not essential at that moment, employees can invest their time in something they need to achieve. This is how you will not only save time but also understand where to invest at that moment which will save you money. Also, if employees have a proper goal to achieve, they will feel more motivated to do the work. 
Invest in your website
Make your website the one-stop solution for most actions. Invest both time and money in your website and develop it in a way so that customers can easily understand your service by going through your website only. Develop your website so customers can contact you, book your service, make appointments and clear their doubts from a single platform. This is how you can attract more potential customers. Also, make sure to work on the website's SEO. 
Use social media for marketing purposes
Instead of investing time and money in different marketing tools, try to use every aspect of social media to promote your service properly. Optimize your social media posts and videos for search engine purposes and create a community that can help you grow your business. Social media is a powerful marketing tool if you can use it properly. You can use it for B to C relations as well. 
Track spending
Don't avoid tracking the work and the spending to understand how you can manage the cost and the time and increase the productivity of your business. You can also have meetings with your employees to understand these aspects of the business. Remember, if you are willing to save time and money in your small business, you will also need to maintain a good relationship with your employees. 
Managing time and money can be challenging for businesses unless you can use the right processes and tools for this purpose. Replacing labor with automation, using social media for marketing, and tracking the work process daily are some of the ways you can opt to save your time and money and run your business successfully.
Further reading: How to choose the right money counter for your business