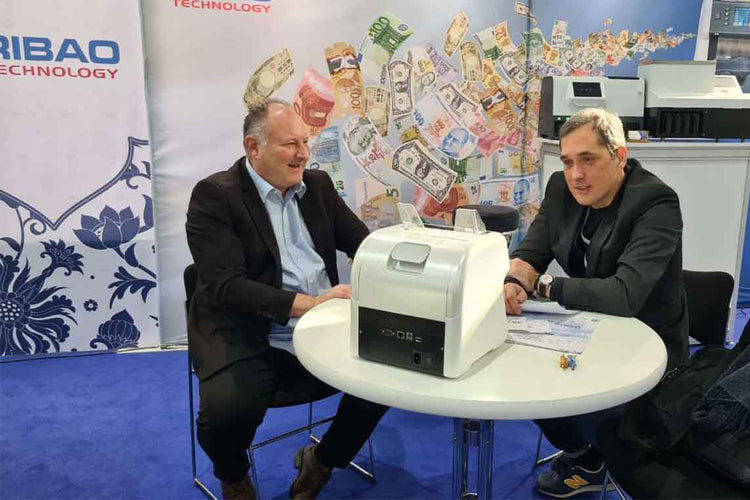 Participating in a major trade show like Euroshop 2023 requires careful planning and attention to detail. Ribao Technology's successful participation in the event is a testament to the company's professionalism and expertise. Here are some of the key preparations that Ribao Technology undertook before the event to showcase their professionalism and expertise to potential customers:
Establishing clear objectives:
Ribao Technology held multiple meetings to determine their objectives for participating in Euroshop 2023. Their first priority was to promote the brand and increase its influence in the market. They also wanted to showcase their latest product, the 2-pockets banknote sorter BCS-165. Additionally, they aimed to seek out new customers and expand their customer base, as well as to connect with their existing customers and receive feedback on their products.
Careful planning of logistics:
Ribao Technology spent a lot of time carefully planning the logistics of attending Euroshop 2023. This included determining which team members would attend the event, booking flights and accommodations, and deciding what each team member should bring with them. They also planned out how to set up their booth, including advertising banners, wall decorations, and gifts for attendees.
Thorough testing of machines:
Ribao Technology understands the importance of showcasing their products in the best possible light. They spent a considerable amount of time testing their banknote counter machines and coin counters to ensure that they would function properly during the event. This attention to detail ensured that potential customers could see the full potential of Ribao Technology's products.
Unique and eye-catching design:
Ribao Technology's booth was designed with a unique and eye-catching theme. They used traditional Chinese blue and white porcelain elements to create advertising banners, tablecloths, and wall decorations. This unique design helped their booth stand out from the competition and left a lasting impression on attendees.
Anticipating customer needs:
Ribao Technology understands the importance of customer service and prepared for the event by anticipating the needs of potential customers. They created a list of potential questions that attendees might ask and prepared to demonstrate how to use their machines using real banknotes and coins. This preparation ensured that Ribao Technology's team members could provide a smooth and informative experience for everyone who visited their booth.
Conclusion:
Ribao Technology's preparation for Euroshop 2023 showcased their professionalism and expertise. By establishing clear objectives, carefully planning logistics, testing their machines, creating unique designs, and anticipating customer needs, Ribao Technology was able to showcase their brand and products in the best possible light. These preparations are a testament to the company's commitment to providing top-notch products and services to their customers.
Here some pictures below of Ribao Technology's exhibition at Euroshop 2023.