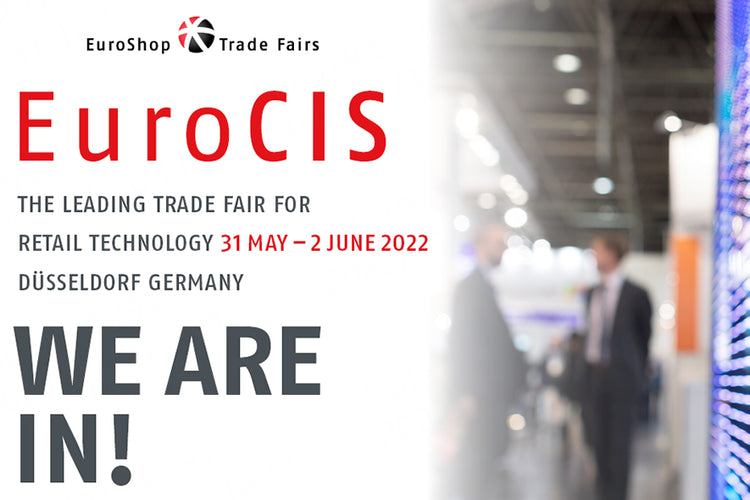 Experience the magical craftsmanship of Suzhou at Ribao Technology Booth at EUROCIS 2022. The unique and accurate designs will surely touch your heart and give pleasure to your eyes.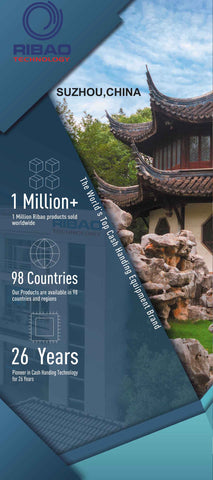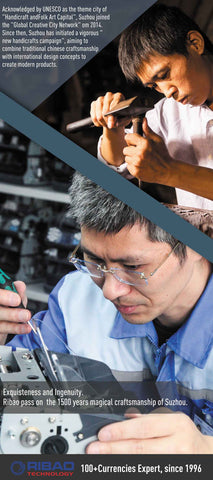 Ribao Technology is a professional manufacturer of cash handling equipment. We have our dealers in over 98 countries. With the most experienced and professional engineers, we utilize the most advanced technology to manufacture safe and efficient cash processing solutions including money counter, money sorter, coin counter. Because of our efficiency, accuracy, and amazing cash handling equipment, we have become a well-known money counter manufacturer across the globe.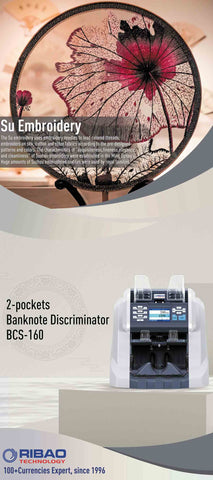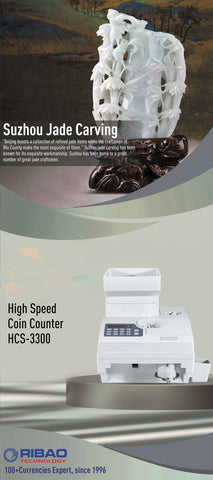 We are extremely happy to share with our customers that Ribao Technology is going to attend EUROCIS in Dusseldorf, Germany, from 5/31 to 6/2. We have participated in this exhibition for over ten years. It is the leading trade fair for retail technology. 
This time, our theme is the magical craftsmanship of Suzhou and our money couter machines. Here, you will be able to see the finest and the most prominent examples of excellence. Here, you will be able to see fruit pit carving, Suzhou fancy lanterns, Suzhou Jade carving, Su embroidery, etc. All of these products are made with intense care and creativity. Here you'll also be able to find the best cash handling solutions for yourself or your company. Here, in the exhibition, we will showcase some of our best products that are manufactured by highly experienced and professional engineers. Some of them are Mixed Denomination bill counter BC-55, 2 pockets coin deposit manual DM-211, High-speed coin counter HCS-3300, and 2 pockets banknote discriminator BCS-160. All of these products are made using the most advanced technology and methodologies.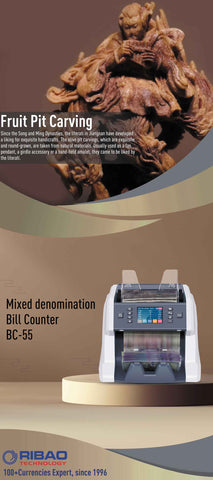 It all could be possible because of the professionalism and sincerity of all our team members. They are not only creative, but they also take care of every market need so that we can offer the best in class advanced cash processing solutions in the market. We are also thankful to our customers, who always support us in our journey. We wish to see you at our booth. Come, and visit us at Halle 9, Stand E09, Ribao technology. 
We'll be waiting for you.
Related: 
EuroCIS 2022 | Ribao Technology | Money Counter Manufacturer