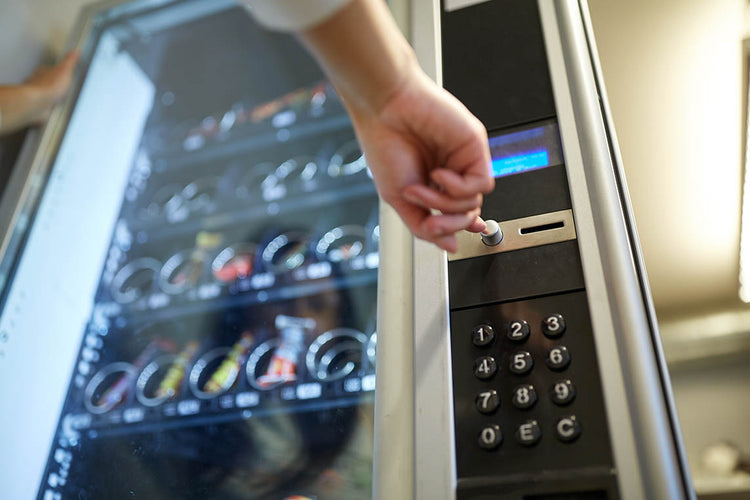 For all the business owners who deal with a lot of coins, they most certainly understand how and why a coin counter is necessary to be more efficient and save a lot of time on a task that could be fully automated and have computer-precision on a task that is otherwise susceptible to human error.
For a vending machine operator, cashing out at the end of a busy day can be a daunting task if you have to count all the change from the machine manually, and in this case, a coin counter for vending machine businesses goes a long way in making your work infinitely easier.
There are numerous benefits to using a coin counter, but because time is the most valuable resource we have, every other benefit the coin counter offers is just an added bonus. If you still have not decided if you should get a coin counter, let's look at how a coin counter could make your work easier and how it can save you the time needed to focus on more important things.
The Advantages of Using a Coin Counter Machine
Fake note detection
In the business world, the presence of fake money is a constant concern. There would be no way to manually inspect each dollar due to the number of notes exchanging hands, and even if someone did, countless counterfeits would slip through. Thankfully, numerous safeguards are built further into the production and issuing of contemporary paper currency. In addition, multiple fraudulent detection systems are used by modern currency counting equipment to efficiently and swiftly remove fake bills from circulation. Currency sorting devices often use one of two approaches to detect counterfeit bills:
Detection by Magnets                             
Banknotes in the majority of countries are printed using magnetized ink. MG detection-equipped currency counters examine each banknote for magnetism qualities inside the ink's residues of metallic particles.  MG-detecting is useful but not without its flaws. It has been determined that forgers can use magnetized ink printing to evade MG detectors. Furthermore, the banknotes' magnetic characteristics might weaken with use, leading to false positives when attempting to detect counterfeits.
Detection through infrared light (IR)
Infrared detection method-based IR inks, which seem to be exceedingly difficult for fraudsters to reproduce and are hence not as widely used as magnetic detection techniques. for the time being. IR inks, which may simultaneously absorb or reflect infrared light, could be used to print currency. IR sensors in automated currency counters can distinguish between the two kinds of IR ink, allowing these machines to properly sort and count bills from different countries and of different denominations. Then remove the imposter.
Easy Operation
It's important that coin counting equipment is simple to use in order to maximize its effectiveness. The equipment is very easy to operate; and you often have to do nothing more than properly insert coins into the device, and the coin counters for vending machines will begin going through the money to count it and stop once it has finished. Some machines will need more involvement from the user, such as those with straightforward counting functions. Many modern machines also feature an LCD screen and touchpad for user convenience.
Accuracy
Theft and fraud by employees are not the primary source of cash flow problems for businesses. Human error is often to blame because something will always go wrong if you leave someone to count a large sum of coins.
When counting something very large, it's easy to lose track of the number and get confused, and unexpectedly, you're back at square one. Anyone would be driven crazy by being required to count dozens and dozens of coins. Plus, that's assuming you notice the issue at all before actually submitting the wrong total for the day.
Another issue that comes up when people count money is mixing up similar-looking coins or bills, since most look similar to each other. This might end up causing the business a lot of trouble because if the $1 bill is counted as a 10, it leads to the wrong total, and locating such mix-ups can be awfully difficult.
This can be avoided with the help of coin counters for vending machine with mixed valuation bill identification, which is included in numerous high-end cash electronic machines. Whenever bills pass across, the devices read them, calculate their total, and also display the result. By eliminating the requirement to separate bills into their respective denominations before counting, a machine like this will not only end up saving time but also inhibit major mistakes.
Convenience
With the speed a coin counter for vending machine business offers, you won't have to worry about closing late or not having anyone else around to help with the coin counting, especially if there are a lot of coins to be counted. This brings us back to efficiency and speed, and when you can always count on the coin counters for vending machine, you can always rest easy when coin counting time comes.
Keep Your Hands Clean
Before the money gets to you, it exchanges uncountable hands, and with that, it gets exposed to a sizeable number of germs and bacteria, which could potentially get you sick if you touched enough of it. By using a coin counter, you reduce contact with all that money, which in turn safeguards your health and the sanitation of your business.
Conclusion
With all that said, equipping yourself with a coin counter for vending machine business is not only a smart move to make, but also a safe one for your health and the financial wellbeing of your business. By letting a coin counter handle all the counting, you instantly reduce the possibility of error, reducing loss by getting an accurate count at the end of the day. The time saved from all the manual counting can be used to do other things, like restocking or cleaning, which will cut down on the time needed for closing or increase your business hours, which leads to more sales and more profit from your business, which is every business owner's dream.