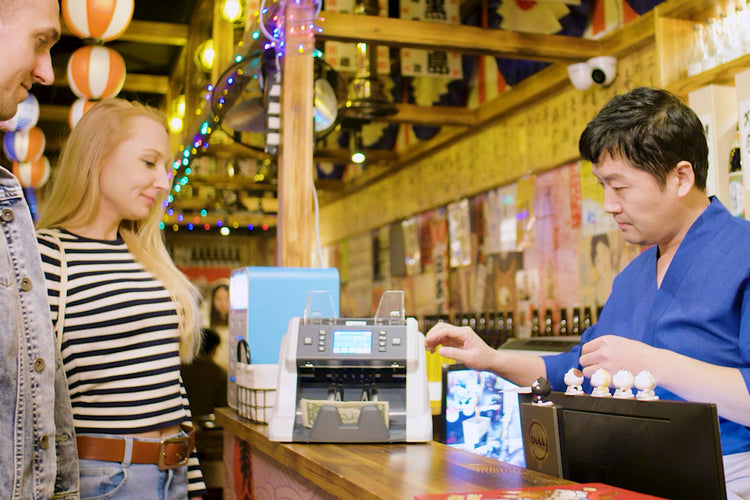 A cash transaction is a financial transaction in which physical currency is exchanged for goods, services, or other assets. In contrast to other forms of payment, such as credit or debit card transactions or electronic transfers, cash transactions involve the physical exchange of paper money and coins. Cash transactions are commonly used for small purchases or in situations where other forms of payment are not accepted.
The transaction paradigm is gradually shifting online, but it is clear that Japanese people love to use cash at least 7 times more than Chinese people. According to an article on Japan's ITmedia website that was released on 17th August, Japanese people love cash transactions 7 times more than Chinese people. Recently, UnionPay Japan surveyed to have a look at the current status of cashless payments in countries like China, Japan, and South Korea. The survey was released on 16th August by the Japan branch of China UnionPay International Co. The result of this survey directly says that Japanese people use the most cash per month compared to both China and South Korea. The cash Japanese people use per month is around 20,663 yen (about 1,223 yuan) and according to the calculations, it is 7 times more than Chinese people and double that of South Koreans. 
UnionPay Japan conducted an online questionnaire survey to understand how many people are using cashless payments in the recent scenario, and the survey was conducted from April to May this year. 300 male and female respondents aged 20 to 60 in Japan, China and South Korea took part in this survey. According to the results, the monthly per capita cash use in China is something around 2,848 yen. In South Korea, it is around 9,640 yen; in Japan, it is around 20,633 yen. This picture shows the transaction preferences of people in these countries.
The company also investigated the commonly used cashless transaction methods in these countries, including UPI payments and credit or debit card payments. The results indicate that the most common cashless transaction method used by Japanese and Koreans is credit card payment as 90% of Japanese and 83% of Koreans use credit cards for cashless payments, which is much higher than UPI and QR codes even debit card payments. On the other hand, the Chinese love to use QR code payment methods more than any other cashless transaction method. 86% of Chinese use this cashless method.
If we talk about QR code payment, 54% of Japanese and 62% of Koreans use this cashless payment method. In Japan, the second most common method is Electronic cash, and 68% of Japanese love using that. The main reason behind the population of electronic cash is the high popularity of transportation IC cards in Japan and also, and it is mentionable that several convenience stores and supermarkets also support transportation IC card payments.
Now, if we look at the amount that people of these countries usually pay by using QR code payment, we'll see that 59.2% of Japanese people are noted to pay less than 1000 yen, which is higher than 33.7% of Chinese and 50% of Korean people. It is also notable that 34.9% of Chinese people have paid more than 10,000 yen compared to 12.9% of Koreans and 1.9% of Japanese people. So, it is quite clear how popular QR code payments are in China. Chinese and Koreans use QR code payment for large transactions as well, whereas Japanese people have faith in small transactions by using QR code payment methods.
It is obvious that the biggest concern of people in China, Japan, and Korea is security while using cashless methods and to increase the popularity of cashless transaction methods, the governing bodies of these countries have to take essential steps to promote the cashless methods and also, they need to ensure that the methods are completely safe. The popularity of cashless transaction methods will only increase if the users are 100% sure about the safety and security of those methods. On the other hand, we also can say that a potential instability can get created among these countries based on cashlessness in the near future as we can clearly see that China is getting more and more cashless over the years, where Japanese people still have faith in cash transactions. According to some economic analysts, this scenario can cause future instability. Some countries will go completely cashless, and some countries will still use cash as the main transaction method. It is also estimated that it can affect market of money counter machines, and the tourism of those countries across the globe as well. 
Tourists love QR code payments or cashless payments while traveling as it becomes a little complicated and risky to travel with a lot of cash. Converting one currency into another is still hazardous. So, it can be said that the preferences of transaction methods of several countries also can affect the economy of those countries in the future. According to another group of financial analysts, these differences in preference can also affect the share market in some way or another. We hope that country and economic heads will be able to deal with this situation precisely.