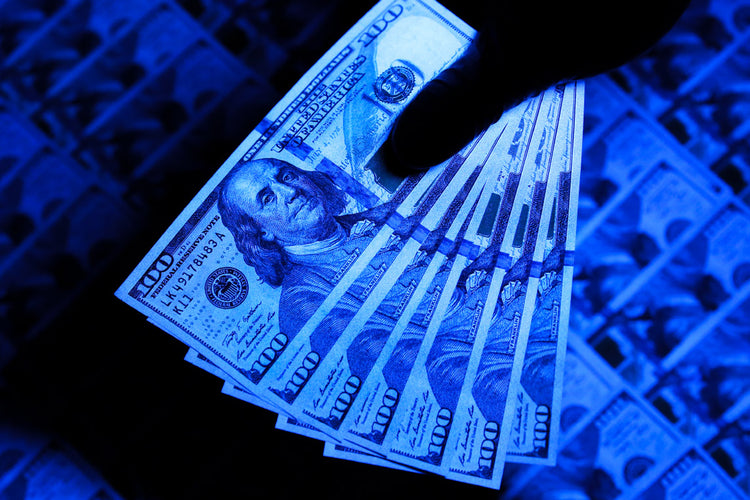 Money counterfeiting refers to a practice where fake money or fake currencies get created by using different devices to defraud. In this process, illegal organizations create exact copies of money by using different equipment to do different kinds of frauds. These currencies are not sanctioned by the government of the state and they are not legal. 
Counterfeiting is illegal across the globe, and different organizations and detective agencies are trying their best to seize the places where fake dollars are being created. Though every legal institution across the globe is trying to stop counterfeiting, there are some illegal organizations in different countries that are continuing the practice. This dark practice of making counterfeit dollars is going on 24/7; even when you are reading this article, somewhere, someone is continuing this practice. 
The very first Peruvian-made counterfeit dollar was detected in 2003 in the United States. After that, there was no stop.
Who all are involved in money counterfeiting?
There is hardly any country left that is free from counterfeiting. But, some countries are leading the practice. According to the sources, statistics, and information spread by the US secret service, Peru is the number one producer of counterfeit dollars across the globe. Till now, the law and order organizations have succeeded in tracking a few criminal gangs making millions of dollars unauthorisedly with the intention of defrauding. They are not only limited to making dollars, but they also make millions of Peruvian Soles and euros. In 2016, in an operation, a legal organization succeeded in sealing 100 million soles in fake bills. 
Since 2003, this illegal trade has grown rapidly, making the country the number one country of Counterfeit money. In 2015, US authorities had identified over 16 million false dollars of Peruvian origin. This image shows clearly how drastically the trade has grown. In 2022, today, the scenario has become more shocking. The number of this counterfeit money has become so huge that it now has the potential to weaken the value of the currency. According to the members of the American Secret Service, from 2009 to 2015, they confiscated over 76 million fake dollars from Peru. This scenario is putting unsuspecting US shoppers and small business owners at great risk as they are more prone to fraud. Poorer areas of Lima's outskirts are the hub of counterfeit money. Some experiments done by professionals in different fields have proved that the quality of these fake dollars is amazing and can easily fool anyone, especially those who are unsuspecting.
It has become quite easy to get hold of quality fake dollars in Lima. Along with Peruvian local currency, these US dollars are also widely used in different shops and restaurants in Lima, Peru and that's why it is very easy for fraud people to actually use those fake currencies within Peru. There are smugglers who are well connected with the dealers who smuggle the fake dollars to the United States by using different materials. These notes are also made in different printing stations in Lima, which is something like an open secret. 
This scenario is the reason behind the stress lines on the forehead of the world's financial heads along with the leading financial countries. As if the legal organizations fail to stop this growth, it will become one of the most significant challenges that the world financial market will ever encounter. Even after the pandemic situation, when the world economic market has become fragile, the market of fake dollars has grown. The US dollars are leading the world currency market at present, which is the main reason why this scenario is not only affecting US citizens but also putting all the currencies at risk.
Ways to avoid counterfeit money
Most of the money counter machines have an inbuilt feature that can detect counterfeit money. That's why buying a money counter can help you to avoid fake money and bills. Most organizations that are conscious of the scenario nowadays are using these machines.
Know about the points that can detect fake money
There are several points that one can consider while receiving any payment in cash. Sometimes, these fake currencies have tiny little differences in the watermarks. They also can be a little blurry or have unevenly spaced serial numbers. 
Digital currencies, mostly known as cryptocurrencies, are secured with blockchain technology which is comparatively more secured in today's scenario. That's why several countries are stepping forward to make it a legal currency. One can avoid counterfeit money by relying on these currencies.
Moreover, to avoid fake dollar bills, one needs to be aware of today's shocking and alarming scenario and be conscious while dealing in cash. 
Brief conclusion about counterfeit money
It is our responsibility as citizens to build awareness about counterfeit money and these illegal activities so that we can build awareness and save the world's economic market.
Related article: